A Low Glycemic Diet
Results in
PERMANENT!!!! Weight Loss



Not only is eating a low glycemic diet the healthiest way to eat, it is truly the most effective AND, more importantly, permanent weight loss diet you could ever do.
Why is that? Because it corrects the underlying physiological reason that makes your body store and hang onto fat. Without correcting this, you will ALWAYS have problems.
Watch this video presentation I created to give you a detailed explanation of EXACTLY what the problem is and how to correct it:


A bonus of eating low glycemic is that it actually stops food cravings. Really! What people call "cravings" or "emotional eating" is actually your body's physiological response to eating high glycemic foods. After just a few days of following a low glycemic diet, you won't crave the unhealthy foods you shouldn't be eating.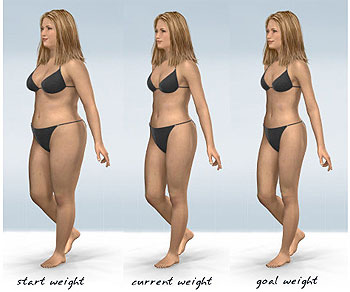 Imagine that- a "diet" that doesn't require willpower! Truly- that is the overwhelming response from my clients that have followed my program. They can't believe how easy it was to "stick to" right from day 1.

The amazing thing is that the program I developed was never even meant to be a weight loss program. It was meant to improve the health of my clients- the weight loss was just a "side-effect".

Some of the reasons a low glycemic diet is also the healthiest way to eat:
It will almost guarantee you won't get type 2 diabetes.

Really! Type 2 diabetes is more than 95% preventable and can even be reversed with lifestyle changes, which MUST include a low glycemic diet. Years of eating high glycemic foods is what causes type 2 diabetes- your pancreas gets "burnt out" trying to produce so much insulin to bring your blood sugar down. When you eat low glycemic foods, your blood sugar doesn't spike, so no "burn out" happens.

It decreases the inflammation and damage in your blood vessels.

Every time your blood sugar spikes (which is exactly what happens when you eat high glycemic foods), it causes small nicks in the walls of your arteries. That causes an inflammatory response to repair the damage. So a regular diet of high glycemic foods causes lots of damage, which leads to chronic inflammation, which eventually leads to cardiovascular disease. That's why diabetics also have cardiovascular disease, which is usually responsible for the complications and death of diabetics.

It naturally ends up being high in fruits and vegetables.

And of course we all know why that's healthy- lots of antioxidants, vitamins, fiber.... I'm sure I don't need to elaborate, but the fact is that most diets are laughably low in fruits & veggies, right? Do you get your 8-10 servings/day? 'Nuff said.

There's lots more health benefits, but here's the thing...



I've already created an extremely informative video that completely explains the whole low glycemic diet and the program I developed to make it goof-proof. Watch the video now to get all the information you need about why you need to change to this type of diet and how to do it.



Here's what you'll learn in the video:

How it helps you lose weight permanently!
How it eliminates cravings (no willpower necessary!)
How it increases your energy
How it improves your health
How it helps prevent future health problems
Why it doesn't require any calorie counting or food weighing
How to actually start changing your diet



Even if you have no interest in participating in the program, watch the video. There's lots of free information in there you can use to start getting healthier today!

To find out more information on the program I created to make it absolutely fool-proof to get your healthiest, sexiest body ever, simply fill out this form and all the information you need will be delivered right to your e-mail...
Leave a comment about low glycemic diets...
Do you have a great story about this? Share it!
OR Ask your question here...
Leave Low Glycemic Diet and return to Home Page