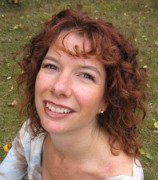 This is the everything-you-need-to-know-to-be-as-healthy-as-possible newsletter, brought to you by Kristy Russ, pharmacist and health consultant. I have close to 20 years experience in helping people improve their health. I specialize in nutritional medicine, which is the secret of "true" preventative medicine. Yes, if I'm successful in getting people to follow my advice, I will put myself out of a job.
For even more information go to www.antioxidants-make-you-healthy.com

If you like this e-zine, do a friend a favor and pass it along.
If a friend DID forward this to you and if you like what you read, please subscribe.


Are You SURE You're "Sun Smart"?


Hallelujah! After 3 loooong winters and 2 really horrible summers, summer weather has finally arrived in Alberta. I am really excited about it! (Especially since our bathroom renovation is FINALLY done, so I'm not stuck inside anymore while it's beautiful outside- I was quite bitter about that, but I digress...) In fact, as you read this it's highly likely that I'm basking in the sun, since I'm on vacation. Woohoo!
I admit it- I'm a sun worshipper. It's NEVER too hot for me and I absolutely love the feel of the sun on my skin and can't get enough of it. (Why do I live in Alberta, you ask? Well, I still can't convince my family to move, so...)
As much as I love basking in the sun, I'm well aware of the health consequences and do everything I can to protect myself from the damage of the rays. I know you've all heard the warnings for years, but bear with me and read to the end. I find that most people think they're preventing sun damage, but they're still not protecting themselves and their family properly.
The first thing to realize is that ANY amount of sun exposure (and it all adds up over the years) increases your risk of skin cancer (which is THE most common type of cancer in North America), eye damage and premature aging of the skin. That includes the 10 minutes you've been outdoors running errands everyday, not just when you're heading to the beach.
Of course, the best thing is to limit sun exposure by:
Avoiding sun exposure between 11 am & 4 pm
Wearing sunglasses
Wearing a wide-brimmed hat and protective clothing (tightly woven, dark fabric is best)
Using sunscreen religiously!!!!!
Not using tanning beds!!!!! (More on this later)
But if you're like me and staying out of the sun is not a viable option, here's what you need to know...
A sunscreen with an SPF of at least 30 should be used (actually 15 would probably be okay if anyone ever applied it properly, but since over 85% don't, go with 30 to be safe). And here's the important thing most people don't know: Make sure that your sunscreen blocks both UVB and UVA rays. Most sunscreens only block UVB rays, which means you may not get a sunburn, but all the cancer and wrinkle causing rays (UVA) are getting through with no problem. Generally, a product that has your local Dermatologist Association logo on it is a good choice.
Sunscreen must also be used properly in order to be effective (the other area most people don't get right):
Apply before any other skin products (eg. moisturizers, cosmetics)
Apply generously. Most people don't put enough on, which means you're not getting the full SPF- about 2-3 teaspoons per arm and 3-4 teaspoons per leg is the correct amount.
Apply it 20-30 minutes BEFORE sun exposure. It needs time to bind with the skin to work. Most people get outside, get settled and then pull out the sunscreen- by that time, a lot of damage has been done. I put it on before I leave the house. In fact, I often put it on before getting my swimsuit on- that way you don't get those lines by the edges that always get missed.
Reapply every 2 hours and after swimming or exercising. Even if it's "waterproof", it can only handle about 10-15 minutes of water before losing its effectiveness.
Most people know that reflective surfaces like sand, water and snow increase your exposure- yes, you need it in the winter. What most people don't realize is that cloud cover does NOT protect you. So, even if it doesn't look sunny out, all rules still apply.
Surprisingly, clothing doesn't offer as much protection as once thought either. Use a laundry detergent that has optical brighteners, such as Tide- they make clothing more reflective to UV rays.
Be extra diligent protecting children, as excessive sun exposure at an early age seems to intensify the risk of skin cancer. And with all the time they usually spend outside, it's estimated that 80% of sun exposure happens by age 18. Babies less than 6 months old should be kept out of direct sunlight altogether- shade, hats and clothing are the preferred choice over sunscreen.
Load up on antioxidants to prevent the sun damage from actually happening. I get a lot of antioxidants through my diet and supplements every day (obviously, as the antioxidant guru, I think you might have guessed this). But when I'm spending a lot more time in the sun, I increase my supplements. Like right now on vacation, I am doubling my Proflavanol C100 dose to 4 tablets per day. It's a super potent antioxidant cocktail that will help inactivate the extra free radicals I'm exposing myself to. I highly recommend this high quality product- click here to order it.
Okay, a quick word about tanning beds. There is no such thing as a healthy tan, nor are any beds less risky than others. A tan is your body's reaction to cellular DAMAGE caused by UV rays. I know everybody feels better with a tan and feels they look better, but trust me, not only are you exposing yourself to needless medical risk, but you are actually prematurely aging your skin (ie: making yourself look older- and who wants that?) There are LOTS of self-tanning products available (and they're much better than they used to be), so if you're looking for that bit of color- THAT is the only way to have a healthy tan.
So, by all means, get out there and enjoy the summer with me (while it lasts). Just be sure to protect yourself and prevent sun damage.
---
Because Laughter Really IS Good Medicine...
Excerpts from a Canadian's journal (recently moved to Arizona)...
Dear Diary,
May 30th -- Now this is a state that knows how to live! Beautiful sunny days and warm balmy evenings. Mountains and deserts blended together. What a place! Watched the sunset from a park lying on a blanket. It was beautiful. I've finally found my home I love it here.
June 14th -- Really heating up. Got to 100 today. Not a problem. Live in an air-conditioned home, drive an air-conditioned car. What a pleasure to see the sun every day like this. I'm turning into a real sun worshipper.
June 30th -- Had the backyard landscaped with western plants today. Lots of cactus and rocks What a breeze to maintain. No more mowing for me. Another scorcher today, but I love it here.
July 10th -- The temperature hasn't been below 100 all week. How do people get used to this kind of heat? At least it's a dry heat. Getting used to it is taking longer than I expected.
July 15th -- Fell asleep by the pool. (Got 3rd degree burns over 60% of my body.) Missed two days of work, what a dumb thing to do. I learned my lesson though: got to respect the ol' sun in a climate like this.
July 20th--- I missed Fluffy (our cat) sneaking into the car when I left this morning. By the time I got out to the hot car for lunch, Fluffy had swollen up to the size of a shopping bag and exploded all over $2,000 worth of leather upholstery. I told the kids she ran away. The car now smells like Kibbles and BITS. No more pets in this heat!
July 25th--- Dry heat, my butt. Hot is hot!! The home air - conditioner is on the fritz and AC repairman charged $200 just to drive by and tell me he needed to order parts.
July 30th -- Been sleeping outside by the pool for three nights now. $1,100 in darn house payments and we can't even go inside. Why did I ever come here?
Aug 4th--- 115 degrees. Finally got the air-conditioner fixed today. It cost $500 and gets the temperature down to about 90. Stupid repairman peed in my pool. I hate this state.
Aug 8th-- If another wise guy cracks, "Hot enough for you today?", I'm going to tear his swollen throat out. Darn heat. By the time I get to work the radiator is boiling over, my clothes are soaking wet, and I smell like roasted Fluffy!!
Aug 10th -- The weather report might as well be a darn recording: Hot and Sunny. It's been too hot for two dang months and the weatherman says it might really warm up next week. Doesn't it ever rain in this barren desert??
Aug 12th -- Water rationing has been in effect all summer, so $1,700 worth of cactus just dried up and blew into the sweltering pool. Even a cactus can't live in this heat.
Aug 14th--- Welcome to Hell!!! Temperature got to 123 today. Forgot to crack the window and blew the windshield out of the Lincoln. The installer came to fix it and said, "Hot enough for you today?" My wife had to spend the $1,100 house payment to bail me out of jail.
Aug 30th--- Worst day of the summer. I'm not leaving the house. The monsoon rains finally came and all they did is to make it muggier than hell. The Lincoln is now floating somewhere in Mexico with it's new $500 windshield. That does it, we're moving back to Canada for some peace and quiet.





---
What's New at
Antioxidants-Make-You-Healthy.com


Low Glycemic Diet
Not only is eating a low glycemic diet the healthiest way to eat, it is truly the most effective AND, more importantly, permanent weight loss diet you could ever do.
Antioxidant Discussion Forums
Create your very own webpage on my site! (Don't worry- you don't need to know anything about how to do it. If you can type, done!) If you have an interesting story to share or have a comment or question about a topic on the site, you can post it right onto the website. Read about how others have been affected by antioxidants, make a comment on someone else's submission or post your own.
It's fun. It's free. And you don't have to register for anything.
Click here to post your own story, comment or question.

---
Nutrition News

Here are links to informative and/or interesting news articles on nutrition...




Why Does A Diet High In DHA Improve Memory?

Seeing Fatty Food Pictures Encourages Impulse Eating

Children Involved In The Kitchen More Likely To Make Healthy Food Choices

Exposure To Endocrine-Disrupting Chemicals Can Be Reduced By Living A Simpler Lifestyle

Women With Depression May Benefit From Vitamin D



---
Comments? Ideas? Feedback? I'd love to hear from you. Just reply to this zine and tell me what you think!
See you next month...


Good Health to You,
Kristy Russ, BScPharm
Pharmacist and Health Consultant


P.S. Give your body the best nutrition possible. You'll not only feel better now, but you'll also have that quality of life in the future that you've always imagined for yourself. Click here to find out more.