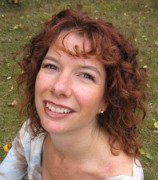 This is the everything-you-need-to-know-to-be-as-healthy-as-possible newsletter, brought to you by Kristy Russ, pharmacist and health consultant. I have close to 20 years experience in helping people improve their health.
I help people get healthy, and more importantly, stay that way so they're not miserable and just slowly dying for the last 20 years of their lives, which IS the "norm" today.
For even more information go to www.antioxidants-make-you-healthy.com


Hi,
Woohoo! So excited to be in the middle of the Olympics.
My whole family are Olympic junkies and life pretty much stops for 2 weeks when it's on. I'm embarrassed to say that every spare moment is spent watching it. (I'm surprised I got around to getting this e-zine out, but I didn't want to leave you hanging ;)
I guess it's the combination of the impressive level of skill, determination and national pride that compels us to watch events we would never go out of our way to watch otherwise.
Go Canada!


If You're Going to Eat Oatmeal, Have This...



In the last newsletter I told you all about the pitfalls of instant oatmeal. If you're eating this glycemic nightmare, stop right now!

As promised, here's the type of oatmeal you should be eating instead: the best choice is plain ol' steel cut oats. While they take a few extra minutes to cook, it's certainly worth it for these benefits:
Lower glycemic index and blood sugar response
Greater satiety (you feel fuller, longer)
Greater vitamin and mineral content
Greater overall nutritional value
Besides, if you're like most, you'll MUCH prefer the firmer texture and nuttier flavor of steel cut oats over mushy, bland instant oatmeal.
On mornings when I have to be out the door fast, I opt for the next-best version, slow cook oats. Put 1/2 c. oats and 1 c. of water in a bowl and microwave it for 2 minutes. Done.
I'll admit it can be pretty plain by itself, so here are some ways to spice up your morning oatmeal and turn it into a bowl of certified deliciousness:
Add honey and berries. Strawberries, blueberries, raspberries, and/or blackberries are all extremely low glycemic and are packed with inflammation and disease fighting antioxidants...drizzle with a little honey and enjoy the sweet goodness. Very filling, fiber packed...you'll love it.
Add unsweetened cocoa powder, stevia, and banana slices. This is another one of my faves. 1 tablespoon of unsweetened cocoa powder contains only 12 calories and adds another 2 grams of fiber to your oatmeal! Sweeten it up with some stevia or truvia, and then top with banana slices. Tastes like dessert...only it's oatmeal!
And my go-to when I have to be out of the house quickly- non-fat, low sugar vanilla yogurt and cinnamon. The yogurt cools it off quickly so you can eat it immediately and the cinnamon lowers the glycemic load even more (and is delicious).
So by all means, eat oatmeal- it IS healthy. Just make sure it's the right kind.
---
Another Grateful Customer...
"I started losing weight immediately with the Healthy For Life Reset program & noticed that my heath conditions were improving. The pain & stiffness in my joints is much improved and my high blood pressure is lowered. I have experienced swelling in my legs & feet & was thrilled to see this disappear.

I have learned a lot from this program and now understand that you need to eat to lose weight. After "dieting & starving" my whole life in a "yo-yo" scenario, I am so grateful for this program that is highly effective, tops in nutritional recommendations & has an amazing support program in place!"
-Ann K.
What's the Healthy For Life Reset program?
Find out by watching the video here.



---
Because Laughter Really IS Good Medicine...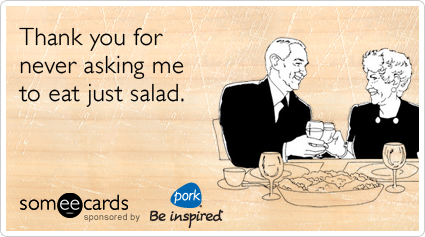 ---
Comments? Ideas? Feedback? I'd love to hear from you. Just reply to this zine and tell me what you think!
See you next time...


Good Health to You,
Kristy Russ, BScPharm
Pharmacist and Health Consultant


P.S. Discover the secret of "true prevention". You'll not only feel better now, but you'll also have that quality of life in the future that you've always imagined for yourself. Click here to find out more.