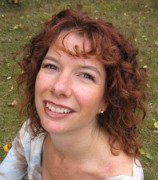 This is the everything-you-need-to-know-to-be-as-healthy-as-possible newsletter, brought to you by Kristy Russ, pharmacist and health consultant. I have close to 20 years experience in helping people improve their health.
I help people get healthy, and more importantly, stay that way so they're not miserable and just slowly dying for the last 20 years of their lives, which IS the "norm" today.
For even more information go to www.antioxidants-make-you-healthy.com


Hi,
I hope everyone had an excellent holiday. I had some relaxing and fun times with my family. I am truly blessed and I am so thankful for that, especially at this time of year.
Of course, like everyone else, I always over-indulge in the holiday feasting. What can I say? I love food. I do follow my own advice and try to follow the 90/10 rule, but by the end of the holidays, it's more like 70/30 and I am definitely feeling the effects of that 30%.
Thankfully, in what is becoming a yearly tradition, we are starting 2014 with another Healthy For Life Reset group.

Back by Popular Demand...
The Last Weight Loss Program
You'll Ever Need!


Our incredibly successful online program is again back by popular demand…

Participants find it so informative, easy to follow and have such great results that I've been asked again to repeat it so their friends and family can benefit as well.

I would like to extend an invitation to you to join us for the program to shed those extra pounds and get healthier!

Trust me, this is not like every other weight loss program out there. I wouldn't waste your or my time with something like that.

I created an extremely informative introductory video to tell you exactly what the program is and how it works. Even if you decide not to join us, there's lots of free information you can start using today to start shedding those pounds.

Click here to watch the video.


Frustration… Disappointment… Hopelessness… Sound familiar?

You start a weight loss program full of promise & excitement but it ALWAYS ultimately fails. You don't achieve the promised results. Or worse, you lose a few pounds, just to gain it all back (and more) later.

...... It's because other programs never address the underlying physiological reason for weight gain: Many of the foods you eat actually cause a reaction in your body that signals it to store fat AND make you crave more fat-storing foods.


How are you going to lose weight when your body is telling itself to store fat?


Our program gives you all the information and support you need to be successful through regular on-line seminars and group support.

Information and support from the comfort of your home and on your schedule.



The benefits of this on-line program:
Lose weight PERMANENTLY!
Eliminate cravings (no willpower necessary!)
Have more energy
Improve your health
Help prevent future health problems
No weigh-ins
No calorie counting or food weighing
Personalized, one-on-one support
Support from others at exactly the same point in the program
Meetings from the comfort of your own home at a time convenient for you!



Click here to watch the introductory video. It will give you all the details you need to get started and tons of free information even if you decide not to join the program.


Don't delay! You need to enroll right away to take advantage of limited-time special pricing and to be able to start with the rest of the group...



You could even win a trip!
Our corporate sponsor is holding a contest to help motivate you. The most successful "loser" will win a trip to Sanoviv to complete your body transformation. How cool is that?

I hope you'll join us to make 2014 your healthiest year...





---
Another Grateful Customer...
"At the time I started Kristy's Healthy For Life Reset program in January 2011, I was struggling to stay a size 16. Up until then I knew I was quite overweight but was too scared to weigh myself until I was prepared to do something about it. I had always considered myself to be relatively active and in good shape but because of some food addictions and other things I was unaware of, I just couldn't get rid of the extra pounds.

I am now 41 pounds lighter and am wearing size 6 pants and even tops that are a size small! I had to buy lots of new clothes in that first year...my co-workers (or family) would candidly tell me to NEVER wear those pants again as I looked like a bag lady. I have one particular saleslady at my favourite clothing store who lights up when I come in. She would give me a once-over and say "Well, you look like you've lost some more weight...how are you doing this?" She knew me when I bought size 16 clothes and we both can't believe the change.

My Coles Notes version of the program would be:
Deciding to start the program was the biggest hurdle I had to overcome. Once the decision was made, it was smooth sailing.
There is nothing "diet-like" about the program; I never went hungry or felt like I was missing out. It is a lifestyle that I have adopted with ease.
I feel great, am often told I look great and it was the easiest improvement to my health that I have ever made. I have lost 41 lbs, 5 dress sizes and no doubt added years to my life!
-Colleen H.


What's the Healthy For Life Reset program?
Find out by watching the video here.



---
Because Laughter Really IS Good Medicine...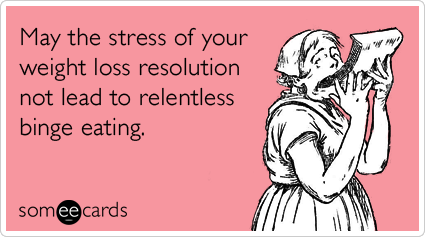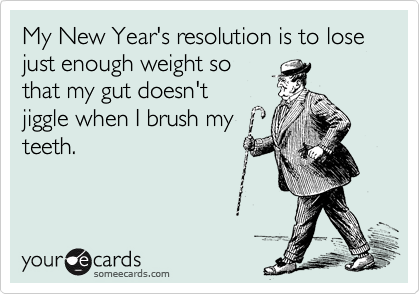 ---
Comments? Ideas? Feedback? I'd love to hear from you. Just reply to this zine and tell me what you think!
See you next time...


Good Health to You,
Kristy Russ, BScPharm
Pharmacist and Health Consultant


P.S. Discover the secret of "true prevention". You'll not only feel better now, but you'll also have that quality of life in the future that you've always imagined for yourself. Click here to find out more.