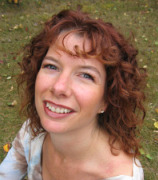 This is the everything-you-need-to-know-to-be-as-healthy-as-possible newsletter, brought to you by Kristy Russ, pharmacist and health consultant. I have over 16 years experience in helping people improve their health. I specialize in nutritional medicine, which is the secret of "true" preventative medicine. Yes, if I'm successful in getting people to follow my advice, I will put myself out of a job.
For even more information go to www.antioxidants-make-you-healthy.com

If you like this e-zine, do a friend a favor and pass it along.
If a friend DID forward this to you and if you like what you read, please subscribe.


Need Some Extra Energy?



With the holiday season approaching, you tend to have a lot more going on. Between the shopping, parties, and visiting family, it's common to start running low on energy.

You may be tempted to reach for one of those energy drinks to keep you going.

Please! I'm begging you- DON'T!

In case you didn't already know, those energy drinks, like Red Bull, Monster, RockStar, etc are absolutely horrendous for your health. Sure, they throw a few vitamins in there to make them look good, but they're really liquid death.

"Death" is kinda harsh, you're thinking, right? Wrong!

There have been 2 heart attacks in teens and at least 4 convulsive seizures associated with consumption of these drinks. (Not to mention the other health problems I'll cover in a minute.) Yet you can still readily buy them in the store- and even at many schools!

Here's what happens to your body when you drink one of those drinks:
The highly purified caffeine instantly gets into your blood stream.

Caffeine is great to stimulate both muscles and brain function, but getting a huge hit of it all at once can be a huge stress on the heart and actually make you jittery and less able to concentrate. Plus, it's flushed out of the body just as quickly.

And I'm not exaggerating when I say huge hit- some drinks have the caffeine equivalent of 4 cups of coffee!

The ridiculous amount of quickly absorbed sugar spikes your glucose level- that gives you that fast burst of energy. The problem is that the energy won't last and within 45 minutes, it actually crashes below where you started and you have less energy.

Remember a few e-zines ago when I discussed the glycemic index? Same thing. It's your body's normal physiological response to a sugar spike and there's no way around it. So then what happens is you end up needing another energy drink and the cycle begins again.

Ironically, many athletes will have an energy drink before a game or a race, thinking they're going to perform better, when actually the opposite is true. Unless the activity is completed within 30-40 minutes, performance is actually worse in the long run because the crash is so bad.

AND you also get all the inflammatory damage to your body from spiking your blood sugar.
If you're wanting an energy boost, how about an old-fashioned cup of coffee and a complex carbohydrate snack? It will do the job and is much healthier.



If you or someone you care about is looking for something with a bit more zip, I implore you to at least choose a healthy energy drink like Rev3.
Because of the popularity of these terribly unhealthy drinks, especially in the teen population, the health company I am with decided to formulate an effective, yet healthy version.
They call it Rev3, the cleaner, smarter, stronger energy drink.
Cleaner

It has no articificial flavors, colors, preservatives or sweeteners
So it has an all-natural taste, rather than the sweet, chemical taste

Smarter

The caffeine is from a blend of green & white tea extract. Natural caffeine exerts its effects a little slower and then lasts longer. This is shown to better improve mental alertness & stamina.
Plus, you get all the other benefits from tea, including potent antioxidants & thermogenic agents (metabolism boosters)
Uses low glycemic sugars for sustained energy. The glycemic load is actually 3-4 times lower than regular energy drinks. Imagine that- an energy drink that's actually low glycemic.
At only 70 calories for the can, it's about 1/2 other drinks. The "stick pack" (a convenient pouch you just add to water) is only 10 calories.

Stronger

Energy comes from the proprietary Energy Complex from tea, ginseng, rhodiola, cacao, and coenzyme Q10
The energy is from more than just sugar & caffeine so you get lots of sustained energy from actual energy-producing ingredients
Don't worry about results- this is truly an energy drink. In fact, it's used by many professional & Olympic athletes. And you know they're not putting anything in their body that isn't top quality.
Whether you're a serious athlete or just a weekend warrior like most of us, you'll see the difference in your performance.
Or maybe you're just trying to make it through the holiday season...



Click here to order some Rev3 now. Then click on the "Diet & Energy" graphic- you'll see Rev3 at the bottom. (FYI- the cans come in 12 packs)
Have a great, energetic, holiday season and we'll see you in 2011!
---
Because Laughter Really IS Good Medicine...
HOLIDAY EATING TIPS
Avoid carrot sticks. Anyone who puts carrots on a holiday buffet table knows nothing of the Christmas spirit. In fact, if you see carrots, leave immediately. Go next door, where they're serving rum balls.
Drink as much eggnog as you can. And quickly. It's rare. You can't find it any other time of year but now. So drink up! Who cares that it has 10,000 calories in every sip? It's a treat. Enjoy it. Have one for me. Have two.
If something comes with gravy, use it. That's the whole point of gravy. Gravy does not stand alone. Pour it on. Make a volcano out of your mashed potatoes. Fill it with gravy. Eat the volcano. Repeat.
As for mashed potatoes, always ask if they're made with skim milk or whole milk. If it's skim, pass. Why bother? It's like buying a sports car with an automatic transmission.
Do not have a snack before going to a party in an effort to control your eating. The whole point of going to a Christmas party is to eat other people's food for free. Lots of it. Hello?
Under no circumstances should you exercise between now and New Year's. You can do that in January when you have nothing else to do. This is the time for long naps, which you'll need after circling the buffet table while carrying a 10 pound plate of food and that vat of eggnog.
If you come across something really good at a buffet table, like frosted Christmas cookies in the shape and size of Santa, position yourself near them and don't budge. Have as many as you can before becoming the center of attention. They're like a beautiful pair of shoes. If you leave them behind, you're never going to see them again.
Same for pies. Apple. Pumpkin. Mincemeat. Have a slice of each. Or if you don't like mincemeat, have two apples and one pumpkin. Always have three. When else do you get to have more than one dessert?
Did someone mention fruitcake? Granted, it's loaded with the mandatory celebratory calories, but avoid it at all cost. I mean, really, have some standards.
One final tip: If you don't feel terrible when you leave the party or get up from the table, you haven't been paying attention. Re-read tips. But hurry, January is just around the corner.
---
What's New at
Antioxidants-Make-You-Healthy.com


Is this Alternative Health Medicine Information?
Alternative medicine health information should be about empowering you to use natural medicine to avoid the need for pharmaceuticals in the first place...
Antioxidant Discussion Forums
Create your very own webpage on my site! (Don't worry- you don't need to know anything about how to do it. If you can type, done!) If you have an interesting story to share or have a comment or question about a topic on the site, you can post it right onto the website. Read about how others have been affected by antioxidants, make a comment on someone else's submission or post your own.
It's fun. It's free. And you don't have to register for anything.
Click here to post your own story, comment or question.

---
Nutrition News

Here are links to informative and/or interesting news articles on nutrition...




Found this after I wrote this e-zine. Rather ironic don't you think?
Energy Drinks: Is It Time To Tighten Regulation?

The Obesity Riddle Finally Solved

Chronic High Cholesterol Diet Produces Brain Damage

The Eating Season, 10 Tips To Help You Stick With It During The Holidays Seriously this time...



---
Comments? Ideas? Feedback? I'd love to hear from you. Just reply to this zine and tell me what you think!
See you next month...


Good Health to You,
Kristy Russ, BScPharm Pharmacist and Health Consultant


P.S. Give your body the best nutrition possible. You'll not only feel better now, but you'll also have that quality of life in the future that you've always imagined for yourself. Click here to find out more.