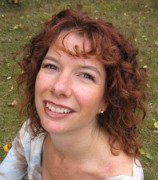 This is the everything-you-need-to-know-to-be-as-healthy-as-possible newsletter, brought to you by Kristy Russ, pharmacist and health consultant. I have close to 20 years experience in helping people improve their health.
I help people get healthy, and more importantly, stay that way so they're not miserable and just slowly dying for the last 20 years of their lives, which IS the "norm" today.
For even more information go to www.antioxidants-make-you-healthy.com


Hi,
I hope everyone had an excellent holiday. I had some relaxing and fun times with my family. I am truly blessed and I am so thankful for that, especially at this time of year.
Of course, like everyone else, I always over-indulge in the holiday feasting. What can I say? I love food. I do follow my own advice and try to follow the 90/10 rule, but by the end of the holidays, it's more like 70/30 and I am definitely feeling the effects of that 30% by now.
The reason I can do this once in awhile without any health or weight consequences is because I've adopted several principles that keep my body functioning the way it was designed to. That way it's equipped to deal with these little "blips".
And that's what today's article is about...

Lose The Weight Once
(And Never Find It Again)

Before you start any weight loss program or so-called diet, be sure to tune in to my live broadcast on January 6th at 8:30ET/6:30MT first. You need to know how to do it properly or you'll just be back in the same situation next year (or usually worse) looking to do it again.

Frustration… Disappointment… Hopelessness… Sound familiar?

You start a weight loss program full of promise & excitement but it ALWAYS ultimately fails. You don't achieve the promised results. Or worse, you lose a few pounds, just to gain it all back (and more) later.

...... It's because other programs never address the underlying physiological reason for weight gain: Many of the foods you eat actually cause a reaction in your body that signals it to store fat AND make you crave more fat-storing foods.

How are you going to lose weight when your body is telling itself to store fat?

That's just one of the things you'll learn about in the livestream.

Here are the 5 points I will cover during the broadcast:
Diet - How does your body react to the foods you eat?
Nutrition – Does your body have the basic tools it needs?
Exercise – Are you sabotaging your efforts with the wrong exercise?
Stress – Did you know it has physical effects as well as mental?
Hormones – It's so much more than menopause or andropause…
You need to have all of these things right for PERMANENT weight loss. (Because wouldn't you rather just do this once and never have to worry about it again?)
BONUS: Guess what the side effect of getting these right is?
Excellent lifelong health. (Pretty awesome bonus I'd say)
Really. What you're doing is getting your body as healthy as it can be and a healthy body maintains a healthy weight. Ta da! (Of course it was always about the health for me- I just discovered that this was the most effective weight loss program also...)
Maybe you don't even need or want to lose weight. Maybe you have other health problems that are more important to you.
Remember how you used to do whatever you wanted without even thinking about it? But now you find that you're missing out on a lot of the fun things in life because your body just can't handle it anymore.
Are you in constant pain?
Are you just too exhausted to even consider it?
Do you have a health condition that's limiting you?
Are you sick of taking a bunch of pills?
Are you afraid of what your health is going to be like in the future?
Are you tired of doing "all the right things" with no results?
If you're like most people, you're some combination of all of those things...
So regardless of whether your goal is to lose weight or just be as healthy as possible, be sure not to miss the live broadcast on January 6th at 8:30ET/6:30MT.
To register, just hit reply and type in Sign me up! I'll send you a reminder e-mail before the event so you don't miss it. If you can't make it live, register anyway and I'll send you the recording.
Here is the link to the event. Go there Tuesday at 8:30ET/6:30MT to watch it. You can go there now to sign up for a free google plus account if you don't already have one- that way you'll be able to ask questions and invite others to watch etc. You're able to view it without an account but you won't be able to ask questions.
Whatever you do, don't start a diet or weight loss program before you hear what I have to say. I know you want to get going with it right away, but trust me, you need to know this first.
See you then. Look forward to 2015 being your healthiest year ever!



---
Another Grateful Customer...
"At the time I started Kristy's program in January 2011, I was struggling to stay a size 16. Up until then I knew I was quite overweight but was too scared to weigh myself until I was prepared to do something about it. I had always considered myself to be relatively active and in good shape but because of some food addictions and other things I was unaware of, I just couldn't get rid of the extra pounds.

I am now 41 pounds lighter and am wearing size 6 pants and even tops that are a size small! I had to buy lots of new clothes in that first year...my co-workers (or family) would candidly tell me to NEVER wear those pants again as I looked like a bag lady. I have one particular saleslady at my favourite clothing store who lights up when I come in. She would give me a once-over and say "Well, you look like you've lost some more weight...how are you doing this?" She knew me when I bought size 16 clothes and we both can't believe the change.

My Coles Notes version of the program would be:
Deciding to start the program was the biggest hurdle I had to overcome. Once the decision was made, it was smooth sailing.
There is nothing "diet-like" about the program; I never went hungry or felt like I was missing out. It is a lifestyle that I have adopted with ease.
I feel great, am often told I look great and it was the easiest improvement to my health that I have ever made. I have lost 41 lbs, 5 dress sizes and no doubt added years to my life!
-Colleen H.


---
Because Laughter Really IS Good Medicine...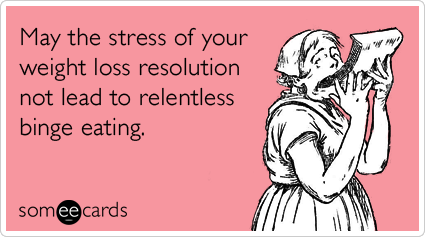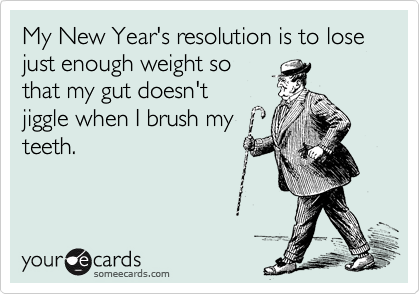 ---