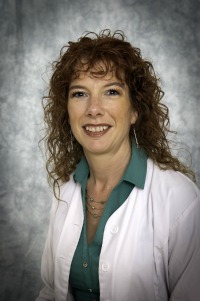 This is the everything-you-need-to-know-to-be-as-healthy-as-possible newsletter, brought to you by Kristy Russ, pharmacist and health consultant. I have over 20 years experience in helping people improve their health.
I help people get healthy, and more importantly, stay that way so they're not miserable and just slowly dying for the last 20 years of their lives, which IS the "norm" today.
For even more information go to www.antioxidants-make-you-healthy.com


Hi,
The last few weeks have been a whirlwind of activity in our household. Between work, tournaments, kids activities, my own activities, and home renovations, just about every hour of every day was scheduled so it could all get done. Even as you read this, I am spending the day flying home from 5 days of a business conference- you know how those are- informative and fun, but all-consuming and exhausting. When I get home, the crazy schedule continues for another week...
The thing is that this "busy-ness" is not uncommon. It happens every month or two in our household, and I know that for a lot of families, that's just status quo all the time.
That's the reason for this week's article...

Real-Life Tips
To Fit Healthy Into
Your Busy Schedule
The problem with having such a busy lifestyle is that it's easy to use it as an excuse to not choose a healthy lifestyle.
It would be so easy to pick up fast food for supper all week and skip the workouts, but then you feel bad for your poor choices and you literally feel "bad"- the combination of eating crap, stress and no activity is the recipe for no energy and feeling ill. And if it's your regular habit, it's only a matter of time before you pay the price with your health (if you're not paying for it already).


So what's the answer? PLANNING
It may seem impossible and like more added stress. The thing is, once you have it all planned out, it's actually less stressful because you know exactly what's going on and what you need to do when.
And when you're feeding your body healthy foods and keeping active, you just feel better and your energy skyrockets, so you'll enjoy everything more.
Here's some tips for planning a healthy week around your crazy schedule:
Sunday Set-up
Take an hour once a week on a slow day (for most people it's Sunday) and plan the week ahead.
Plan out where everyone needs to be at what time and how that's going to happen.
Plan your meals for the week and get the prep work done, like chopping veggies, so it takes less time to get supper on the table. If your kids are old enough, this also helps them be able to make supper themselves so it can be ready when you get home- less rushed.

There are some places that you can go once a month and prep a bunch of meals at a very reasonable price. It only takes an hour and if you go with a few friends, it's actually kinda fun and you can catch up at the same time.
Plan your meals!
Try to avoid eating out as much as possible. You'll be less tempted to make poor choices, overeat and you have control over exactly how the food is prepared.

Plan meals that can be prepared and on the table in less than 1/2 hour: stir fries (when the veggies are already cut & prepped from earlier), grilled chicken & fish (especially if you have one of those "George Foreman"-type grills that cooks both sides at the same time- ready in 10 minutes), frozen veggies and salads are quick too. Keep canned salmon/tuna/chicken/beans in your pantry- protein that's ready to eat.
Leftovers!!!!!! Make a double or triple batch so you can have 2 or 3 meals out of it- it takes no more time.
Dust off the slow cooker. There's nothing better than walking in the door to the smell of supper that's ready to eat.

Stop at the grocery store and pick up a pre-roasted chicken and pre-washed lettuce for instant salad- maybe even some freshly baked, low glycemic pumpernickel bread. It literally takes more time to put the dishes on the table.
If there's no chance you can be home for meals, try portable meals.

When I know I have to race somewhere right from work, I bring a Nutrimeal Shake. It's a low glycemic, nutritionally complete meal replacement that tastes like dessert ;) I munch a few carrot sticks or sugar snap peas along with it on the drive and it fills me up and I've got lots of energy for the night. My kids absolutely love them too! They think it's a treat to have a milkshake for supper- I am the best Mom ever on those nights ;)

I also carry Usana's protein bars in my purse all the time. They're also low glycemic and nutritionally balanced- far different from the may-as-well-be-chocolate-bars of most protein bars. When I'm feeling like I need a snack, I have one of those instead of grabbing the nutritional nightmares that are available for snack foods- some of them may seem healthy, but trust me, they're all trans-fat laden crap that are usually the calorie equivalent of a whole meal. The best part of Usana's protein bars is that they taste just as good as your typical snack food, so you don't feel like you're depriving yourself.

If you must eat out, choose wisely!

Generally speaking, a sit-down restaurant is your best bet for "real" food. It's also usually easier to get a low glycemic meal- order an entree with double veggies instead of rice or potatoes- Voila! Healthy meal.

A buffet restaurant is also fast because the food is already prepared- no waiting. Just be sure not to overeat and to only choose the healthy selections- chinese food especially has a lot of high glycemic, fatty choices, but they also have lots of healthy stir fries too.

If you MUST do fast-food, there are many places that are healthier choices than your typical burger-and-fries joint: A soup and sandwich place, some Mexican food places where you tell them exactly what to put into it, most Asian places have healthy choices, even pizza is healthier...



Tune in next time for the rest of my tips to fit healthy into your busy life...
---
Another Grateful Customer...
"I highly recommend Kristy's program. I loved eating as much as I want and not having to count calories! I never felt hungry!

I've never felt so good about my body before.

I lost 17 lbs and 4 pant sizes. Now that I'm 5 months pregnant with my first baby I feel so good about how I look and feel and still weigh less than my 'pre-program weight."
-Juleene K.
---
Because Laughter Really IS Good Medicine...




A young man saw an elderly couple sitting down to lunch at Burger King. He noticed that they ordered one meal, and an extra drink cup. As he watched, the gentleman carefully divided the hamburger in half, then counted out the fries. One for him, one for her, until each had half of them. Then he poured half of the soft drink into the extra cup, and set it in front of his wife. The old man began to eat, and his wife sat watching, with her hands folded in her lap.

The young man decided to ask if they would allow him to purchase another meal for them so that they didn't have to split theirs.

The old gentleman said, "Oh, no. We've been married 50 years, and everything has always been and will always be shared, 50/50."

The young man than asked the wife if she was going to eat, and she replied, "Not yet. It's his turn using the teeth."


---