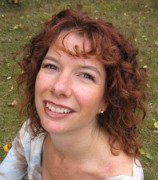 This is the everything-you-need-to-know-to-be-as-healthy-as-possible newsletter, brought to you by Kristy Russ, pharmacist and health consultant. I have close to 20 years experience in helping people improve their health. I specialize in nutritional medicine, which is the secret of "true" preventative medicine. Yes, if I'm successful in getting people to follow my advice, I will put myself out of a job.
For even more information go to www.antioxidants-make-you-healthy.com

If you like this e-zine, do a friend a favor and pass it along.
If a friend DID forward this to you and if you like what you read, please subscribe.

Back by Popular Demand...
The Last Weight Loss Program
You'll Ever Need!


Happy New Year!

I hope everyone had a great holiday season. I know I sure did- the perfect blend of fun, family and relaxation.

And of course, feasting!

I know everyone else does this too, which is why I'm re-sending this e-mail. I know the one from last week is probably buried in the mass of e-mails that accumulate over the holidays, so to make sure no one misses out on this incredible program, here's the info again...


Our incredibly successful online program is again back by popular demand… Participants find it so informative, easy to follow and have such great results that we've been asked again to repeat it so their friends and family can benefit as well.

I would like to extend an invitation to you to join us for the program to shed those extra pounds and get healthier!

Trust me, this is not like every other weight loss program out there. I wouldn't waste your or my time with something like that.

We created an extremely informative introductory video to tell you exactly what the program is and how it works. Even if you decide not to join us, there's lots of free information you can start using today to start shedding those pounds.

Click here to watch the video. (We have been having some technical issues, so if the video doesn't play, just click on the "iPad Friendly video" button)


Frustration… Disappointment… Hopelessness… Sound familiar?

You start a weight loss program full of promise & excitement but it ALWAYS ultimately fails. You don't achieve the promised results. Or worse, you lose a few pounds, just to gain it all back (and more) later.

...... It's because other programs never address the underlying physiological reason for weight gain: Many of the foods you eat actually cause a reaction in your body that signals it to store fat AND make you crave more fat-storing foods.

How are you going to lose weight when your body is telling itself to store fat?

Our program gives you all the information and support you need to be successful through regular on-line seminars and group support. Information and support from the comfort of your home and on your schedule.

The benefits of this on-line program:
Lose weight PERMANENTLY!
Eliminate cravings (no willpower necessary!)
Increase your energy
Improve your health
Help prevent future health problems
No weigh-ins
No calorie counting or food weighing
Personalized, one-on-one support
Support from others at exactly the same point in the program
Meetings from the comfort of your own home at a time convenient for you!
Click here to watch the introductory video. It will give you all the details you need to get started and tons of free information even if you decide not to join the program. (We have been having some technical issues, so if the video doesn't play, just click on the "iPad Friendly video" button)


Don't delay! You need to enroll right away to take advantage of limited-time special pricing and to be able to start with the rest of the group...
Also... take advantage of our referral program: the more friends you refer that enroll, the bigger the discount for you! (Plus it's just more fun to do this with friends anyway)
AND last but certainly not least...
You could even win a trip and makeover! Our corporate sponsor is holding a contest to help motivate you. The most successful "loser" will win a trip and a complete makeover. How cool is that?
I hope you'll join us to make 2013 your healthiest year...



Good Health to You,
Kristy Russ, BScPharm
Pharmacist and Health Consultant


P.S. Please don't waste your time and harm your health by going on another diet program. You deserve to know the truth and to have the body and health you've always wanted! Forever!